The Leading Platform for Development Acceleration
Deliver faster dev cycles and time‑to‑market, with more compute power and less cost on‑prem and in the cloud.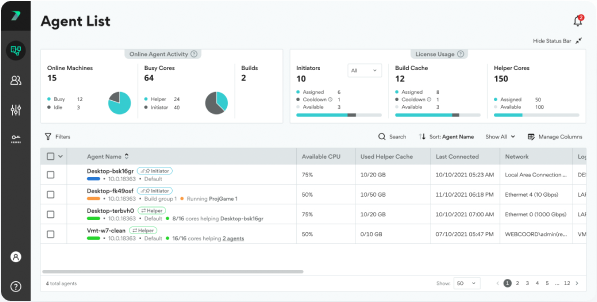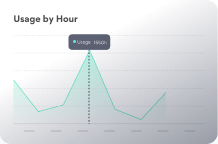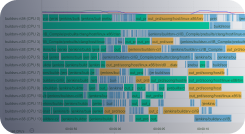 Trusted by over 2,000 organizations
Build faster

Seamless use

Optimize spend

Happy devs

Insights
Build faster & improve productivity

Cut down your time spent waiting for builds to finish and iterate more frequently, fix bugs faster, and get to market quicker.

Seamless use

 Incredibuild works with just a lightweight agent – no need to install any build tools or source code. 

Optimize spend

Maximize your existing resources on-prem and keep control of your cloud costs with auto-scaling, spot fleet orchestration, and smarter resource allocation.

Happy devs

Let devs spend less time waiting and meet deadlines more effectively, stress less, and deliver better products.

Insights

Understand how each one of your cores is being used, where there are compute power gaps and needs, and how to best allocate them to avoid bottlenecks and slow development cycles.
Get Started
Develop fast, innovate, and be more productive than ever
No more compromise between meeting your goals and meeting your timeline. Incredibuild optimizes your computing power, so you can maximize your dev power.
For Developers
Cut down build times and eliminate context switching
Complete full rebuilds faster on demand
Iterate more to build better code on time
Distribute your workloads and code while you compile
Find and fix errors faster for better resolution
Get Started
Seamless Integration
Our technology transforms each compute host into a supercomputer with hundreds of cores and gigs of memory – radically shortening compute times for a huge scope of applications.
See all integrations
IDEs

CI/CD Tools

Game Development

Build Systems