"A long time ago in a galaxy far far away…." A bit corny to open a blog post with this immortal Star Wars quote, right? After all, we might be geeks, but we like originality, don't we? Well… It might not be original, but it sure is inspiring. You see, this sentence is also famous for being used as an Easter Egg by Google in its search engine. Yes, Google is known for hiding all sorts of Easter Eggs in its products for fans to grab – and they're not the only ones. Why are we bringing this up? Because we have an Easter Egg hunt of our own and we were wondering how you've been enjoying it so far. True, Google did it before us, but that doesn't mean we can't do it as well, and actually, Google were not the first. Easter Eggs and developers go way, way back.

In the tech world, Easter Egg hunt is quite a thing, sort of an "inside joke" everybody is in on. It has nothing to do with the holiday except for the hunt: a virtual Easter Egg hunt is not about hunting for actual Easter Eggs (fun as it may be), but rather hunting for a hidden virtual message or feature lurking inside a software, a website, a video game or anything else in that realm. Programmers dig it and we can see why: it's fun!
Atari – or to be exact, Atari employee, Warren Robinett – was the first one (at least the first recorded) to 'joke' by hiding his name in the code of a game he created.

Image source: Wikipedia
Other Easter Eggs soon followed. Here are some nifty tech Easter Eggs examples that still work:
Facebook Messenger – Let's Shoot Some Hoops
If you feel like playing virtual basketball, Facebook Messenger is the place to be! Just send a friend in the chat the basketball emoji (from your mobile device) and then tap on that emoji and you are good to go!

Image source: Facebook Messenger
As an HR Manager, Don't You Just Want to Say: "Apply Already!"? You Can…
Automattic.com's careers page includes a nice incentive for applicants that are hesitating to submit a job application. If you visit a certain job opening five times, a message is revealed saying: "Hey there! We couldn't help but notice that you've visited this page a few times. It looks like you're really thinking about working here, huh? Give it a shot and apply already!" Just try it…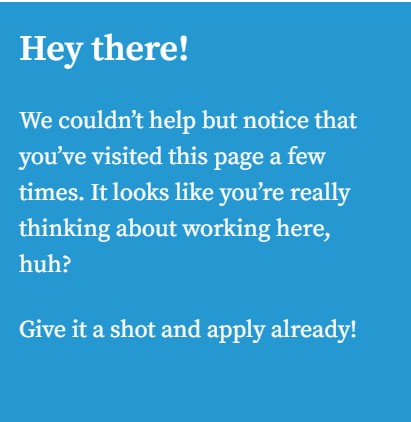 Image source: Automattic.com
Wikipedia Took Its Easter Egg Entry Literally
What could be more fitting than hiding an actual Easter Egg image in the Easter Egg entry on Wikipedia? Just click the hedgehog in the main image and you'll be directed to an image of Easter Eggs.

Images source: Wikipedia
Google Chrome – Even Offline, the Game Is Still On!
If you're trying to figure out what to do on your flight when you're not connected to the internet, Chrome's got you covered. Just try to load any page on Chrome (on laptop or mobile) and you'll get an error message saying you're not connected. So far, nothing extraordinary, BUT that message is actually a pretty extraordinary dinosaur game that's loads of fun. Just tap the dinosaur and it will start running. You need to prevent it from hitting the cactus. I tried it a couple of times and failed miserably, but you're welcome to give it a shot.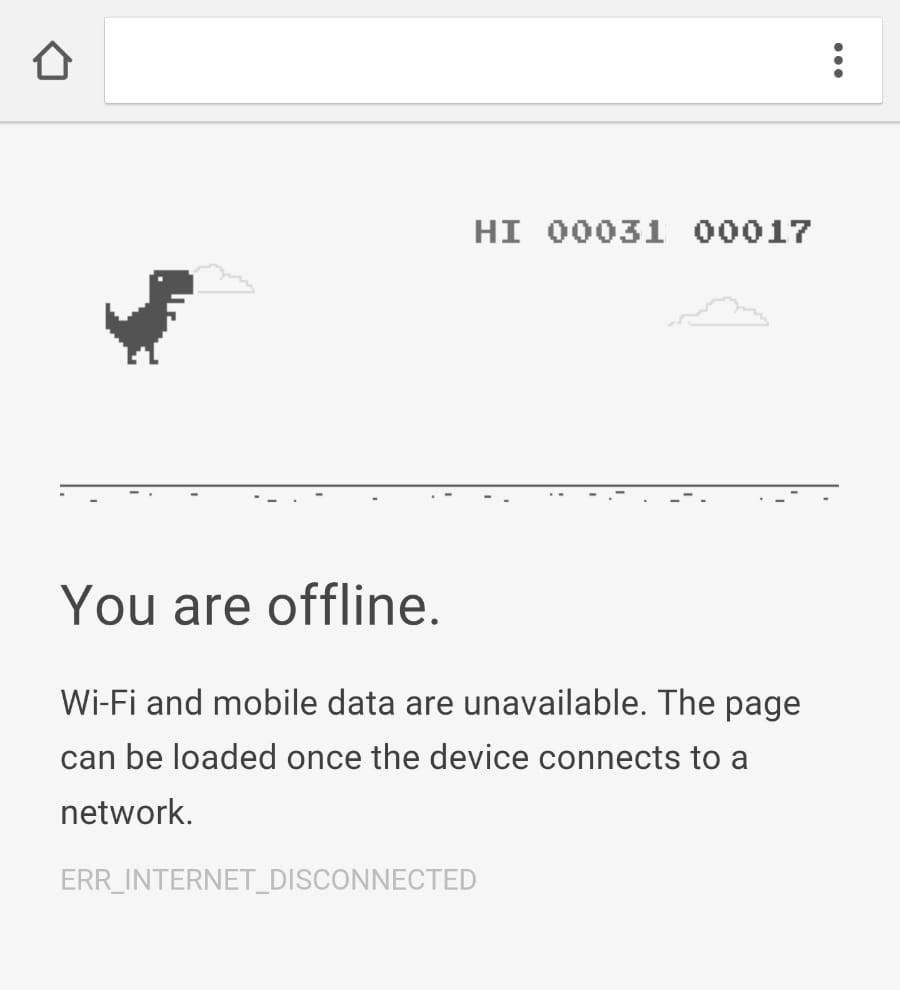 Image source: Google Chrome
IMDB – Film Lovers Will Appreciate This
Film lovers are well acquainted with imdb.com – this website is kind of their bible. One of its known features is the IMDB score, a quality scale of 1 to10 that film lovers swear by. Now, if you search for the 80's classics "This is Spinal Tap", you'll find that the score got a bit of a twist up to 11. I know, this Easter Egg is hard to notice, but if you're an IMDB fan, you'll notice it in a snap.

Image source: IMDB
Google Brings Back Atari
OK, so Google's Star Wars Easter Egg might be gone now, but there are plenty of other Google Easter Eggs out there that are still active and waiting to be found. One of these is the Atari one. All you have to do is type "atari breakout" in Google search engine and click the Atari image to the right; after navigating to Google images, click the image that says "Play Google Atari Breakout". That's it, the nostalgic game reveals itself.
Now It's Our Turn
Cool, right? So cool we decided that our new website and brand just have to take part in this shindig. In the name of spicing things up, we've hidden a few Easter Eggs of our own across our bran new website for YOU to find.
Why should you, you ask? Well… besides the thrill of the chase, we've got some treats (no tricks, promise) lined up to spark up your day. Want to learn more? Click here.
Happy Hunting ?