Whether you're a newbie or an old-timer in the world of C++ programming, Twitter is a great place to connect and communicate with some of the best and brightest in the industry. To help you enhance your programming prowess, we've compiled a list of some of our favorite C++ tweeters to add to your Twitter feed. 
The list is essentially a cross-section of influential people in the C++ development space. It's in no way exhaustive, so please feel free to reach out with people we should add! So what are you waiting for? Read on to get familiar with the most skilled and experienced C++ pros who are sharing their knowledge on Twitter.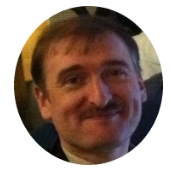 Principal Software Developer at Microsoft
Considered by many to be one of the most skilled and experienced C++ professionals in the world, Gor Nishanov has over 2 decades of experience at Microsoft. He is also constantly working to educate students, newcomers, and experienced developers about the fundamentals of software programming.
Nishanov has some registered patents including Cluster Shared Volumes and Serialization for Structured Tracing. He also has authored publications such as  "A mostly-copying collector component for class templates", "Garbage collection in generic libraries", and "A Fast Generic Sequence Matching Algorithm". 
2 – Jason Turner – @lefticus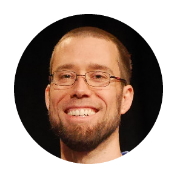 C++ Trainer, Speaker, and Developer
Jason is an award-winning C++ keynote speaker and trainer. He has spoken and provided training at more than 10 conferences and 15 companies. Jason utilizes his C++ knowledge and unique training style of more than two decades to help organizations write clean, maintainable, and efficient programs.
Jason is a co-host of a C++ podcast, CppCast. He is also host of C++ Weekly, a YouTube channel, with over 20 thousand subscribers and more than 1 million views. In recognition of his contributions to the C++ community, Turner has been officially decorated and recognized as a Microsoft MVP since 2015.
3 – Jonathan Boccara – @JoBoccara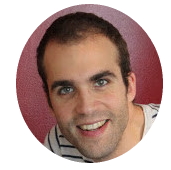 Principal Engineering Lead at Murex
Jonathan is a principal engineering lead at Murex, where he is in charge of the equity derivatives development team. He has been working on C++ as an everyday job on large codebases for almost a decade, and his focus is on writing expressive code, which is the topic of Fluent C++.
He is also an avid blogger, Jonathan is the founder of the popular fluentcpp.com blog, which is all about writing Expressive code in C++. 
4 – Robert (Rob) Irving – @robwirving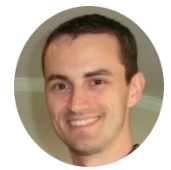 Senior Software Engineer at PAR Government
Commonly known as the host of CppCast, Irving is an experienced developer and software architect. He has a proven track record in Cross Platform development with experience on iOS, Android, and Windows Mobile. His specialties include: C/C++, C#.NET, Microsoft Visual Studio, Ruby, ANT, XML, Apple XCode. 
5 – Anthony Williams – @a_williams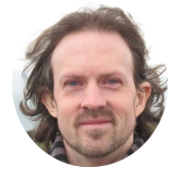 Author of C++ Concurrency in Action
Williams, the author of C++ Concurrency in Action, specialises in the development of multi-threaded applications and C++ libraries. He is also an application and library developer, with extensive experience in Windows and Unix development, especially database applications and client-server applications.
6 – Bartlomiej Filipek – @fenbf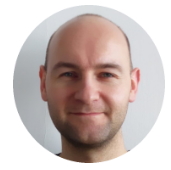 Developer at Xara, Author of "C++17 in Detail"
Currently a software developer at Xara, Bartlomiej is fresh off publishing his first ebook "C++17 in Detail". He has over a decade of experience in C++ programming. In his free time, Filipek is an active blogger and social media influencer. He also manages a portal that is all about C++/native programming: www.bfilipek.com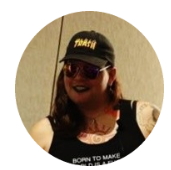 Senior C++ Developer at Apple
Isabella is a seasoned C++ expert with over a decade of experience in companies such as 2Advanced Studios, Target, and Apple. She is a great person to follow if you are looking to feel the pulse of the C++ development community and get in touch with her unique and creative approach, a rarity in these circles.
8 – Guy Davidson – @hatcat01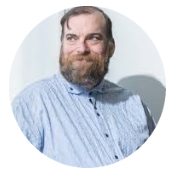 ISO C++ Standard Committee Voting Member
Davidson supports the low level OS libraries for the Total War franchise (Windows, Mac and Linux versions). A member of the IGGI advisory board, he also specializes in optimising file IO and memory management. He is passionate about improving coding standards and improving the gender balance in the software industry.
9 – Bryce Adelstein Lelbach – @blelbach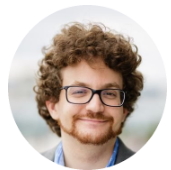 CUDA C++ Core Libraries Lead at NVIDIA
Bryce Adelstein Lelbach has spent nearly a decade developing libraries in C++ and is one of the leaders of the C++ community. He is an officer of ISO/IEC JTC1/SC22/WG21, the C++ Standards Committee. Bryce chairs both the C++ Committee's Tooling Study Group (SG15) and Library Evolution Incubator (SG18). 
Bryce works at NVIDIA, where he leads the CUDA C++ core libraries team. He is one of the initial developers of the HPX parallel runtime system. 
10 – Matt Calabrese – @CppSage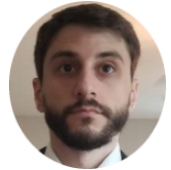 Developer at Google and Boost Evangelist
Matt is a seasoned software development professional who is working at Google for the last few years. But his activity doesn't end there. He is a frequent GitHub contributor and extremely active on social media, helping the community learn from his experience and implement his findings to create better code. 
This post cannot be complete without a little shameless self-promotion of one of the Incredibuild family – our CTO, Dori Exterman. Dori is a newbie to the Twitter-verse but has a wealth of knowledge coming from his 20+ years in the software development field.  You can follow him @doriexterman
As mentioned earlier, this list is not exhaustive in any way or form. Feel free to chip in and suggest additional C++ experts to follow on Twitter.