What is a game engine?
A game engine is a software program or environment that provides devs with the tools and APIs needed to create video games, graphics, and visualizations. This includes everything from AI and animation to physics simulation and audio.
Game engines provide the framework for all things video game creation — giving devs the freedom to focus their attention on game content, rather than the more detailed tech bits.
Why are game engines important?
Game engines centralize a lot of the key aspects of game-making under a single umbrella. They shorten the process of creating new gameplay assets every time you start a new project.  
By providing devs with a singular ecosystem for game creation, game engines bring the level of consistency, interoperability, and modularity needed to create unique and streamlined gaming experiences.
Accelerate your Unreal Engine pipelines on the cloud
Game dev on the cloud gives you a lot of benefits, but it's not without some challenges. Learn more about how you can get the most out of your UE5 development on cloud, and the strategies to give your team the power they need to build amazing worlds
Watch now
The Modern Gaming Engine
While you'll be getting an in-depth review of the top gaming engines in our comparison below, it's important to make sure your selected solution is indeed allowing you to tackle multiple issues in one place. Your average game engine should be able to provide you with ways to simplify critical tasks such as:
Physics – In-game immersions/physics should be a perfect balance between simulation quality and computing power limitations for the end-user.
Input – This is an extremely common issue in cross-platform development. Is your gaming engine solving this problem for you?
Visual Assets Processing – Lighting, shading, texture-mapping, and depth-of-field require less programming effort while using game engines.
In a nutshell, your chosen gaming engine should give you the ability to perform the aforementioned tasks with reduced coding efforts. This helps shorten development times significantly and allows teams to focus on designing their games to deliver a unique and special user experience.
Best Game Engines for desktop in 2023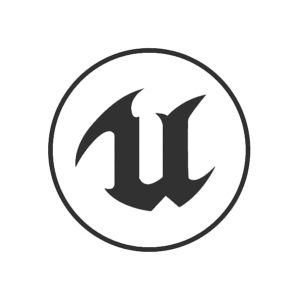 Unreal Engine
One of the most popular and widely used game engines is the Unreal Engine, which is owned by Epic Games. It is essentially a game development multi-platform engine designed for businesses of all sizes that helps use real-time technology to transform ideas into engaging visual content.

The original version was released back in 1998 and 19 years later it continues to be used for some of the biggest games. The strength of the Unreal Engine is its ability to be modified enough that games can be made into very unique experiences. However, this requires skilled developers with vast experience.
Additionally, Epic Games has acquired Quixel, which possesses a huge "photogrammetry" asset library of real-world imagery that can be used to create animations and video games. Unreal Engine users will be able to use Quixel's bundled tools (Bridge, Mixer) and all of Quixel's Megascans library assets for free.
UE5
2022 saw the official launch of Unreal Engine 5, and it's already shaping up to be a game changer for game development. Most next-gen consoles, including PlayStation 5 and Xbox Series X are already using it, and its powerful tools such as Lumen and Nanite (an engine that imports high-detailed photographic source material – taking advantage of its past acquisition of Quixel) are going to revolutionize the industry.
Strengths: Scalability, Tons of features, Rich customization Abilities, 2D & 3D
Pricing: Free (royalty on gross revenue)
Build faster. Iterate more. Launch amazing games
Get more out of every core in your on-prem grid, and burst to the cloud to get the extra compute power you need to build, perfect, and launch incredible games! Try it for free now.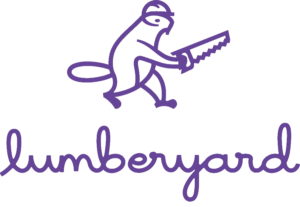 Amazon Lumberyard
As evident by the product name, Lumberyard is Amazon's comprehensive offering. This is a 3D game engine designed to build games and fan communities. It offers VR preview mode, visual scripting tools, and also Twitch integration.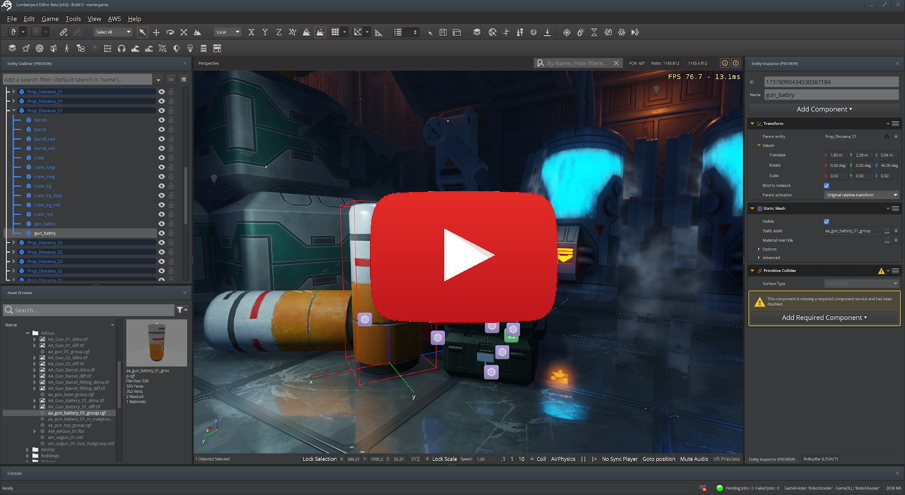 How to Create and Compile a New Project with Lumberyard. Courtesy: Amazon
Powered by Amazon Web Services, a secure cloud platform built and maintained by Amazon, integration through Lumberyard means it's significantly easier to build games with online play. It has good native support for C++, P2P, and client topology. Lumberyard also supports Autodesk Maya and Adobe Photoshop.
Strengths: Feature-Rich Platform, Extensive Capabilities
Pricing: Free
Learn more about what is Lumberyard.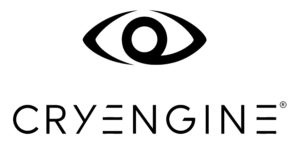 CryENGINE
CryENGINE is a free-to-use platform where you get the full engine source code and all engine features without having to pay any license fees. This is also a great option to purchase in-game assets, which can be found at the Cryengine Marketplace, something that shortens the time to market.
CryEngine also provides plenty of free learning resources, although their effectiveness is debatable. Gaming giant Ubisoft maintains an in-house modified version of CryEngine from the original Far Cry called the Dunia Engine, which is heavily used in their later iterations of the popular Far Cry series.
Strengths: Solid Interface, Stunning Visual Capabilities, Impressive VR Support
Pricing: Free. Memberships start at $50 per month
Related:
What is CryEngine?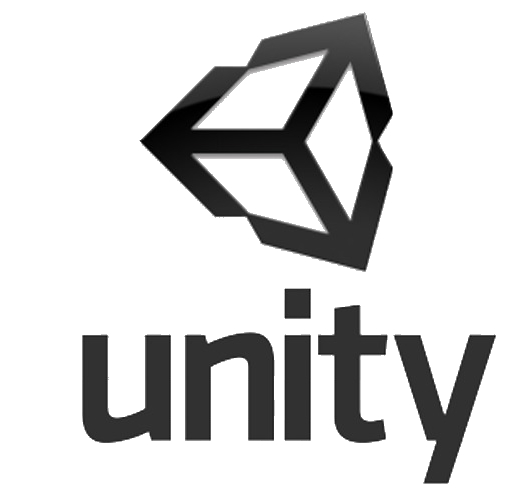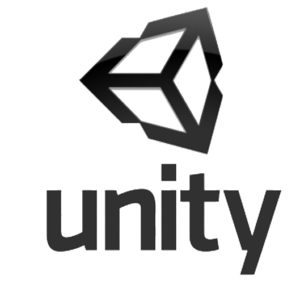 Unity
Unity is a multi-platform game engine that allows you to create interactive 3D content with ease. This gaming engine is the choice of many large organizations today due to its excellent functionality, high-quality content, and ability to be used for any type of game. It supports both 2D and 3D content.
With its all-in-one editor, Unity is compatible with Windows, Mac, Linux, IOS, Android, Switch, Xbox, PS4, Tizen and other platforms. The user-friendly interface makes development easier and reduces the need for training. The Unity Asset Store curates a vast collection of tools and content that is created daily.
Strengths: Free Version, Multi-Platform Support, Good for Teams of All Sizes, 2D & 3D
Pricing: Free for personal use. Paid plans start at $35 per month.
Read about Unity vs Unreal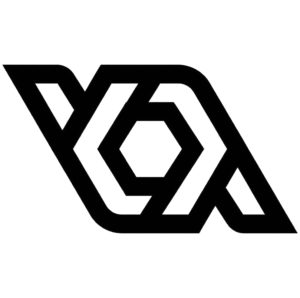 GameMaker: Studio
GameMaker has become widely used because it doesn't require programming knowledge to use. Instead, users can "point-and-click" to create games much faster than coding with native languages. Some of the best titles made with GameMaker include Spelunky, Hotline Miami, and Super Crate Box.
The problem with GameMaker and other point-and-click engines is that developers are much more limited than with other engines.
Recently YoYo Games (home of  GameMaker Studio) was acquired by Opera. 
Strengths: Easy to Use, Intuitive Interface
Pricing: Free. Memberships start at $39 per month.
Accelerate your C++ Builds
Waiting for your builds to finish to keep working? No need! Learn the strategies you need to speed up your C++ compiling in our guide!
Read now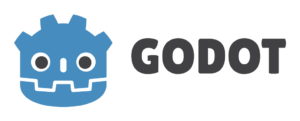 Godot
Godot is free to use and it's open-source through the MIT license. No royalties, no subscription fees, no hidden strings. The Godot engine is great for making both 2D and 3D games. The engine provides a huge set of common tools, so you can just focus on making your game without reinventing the wheel.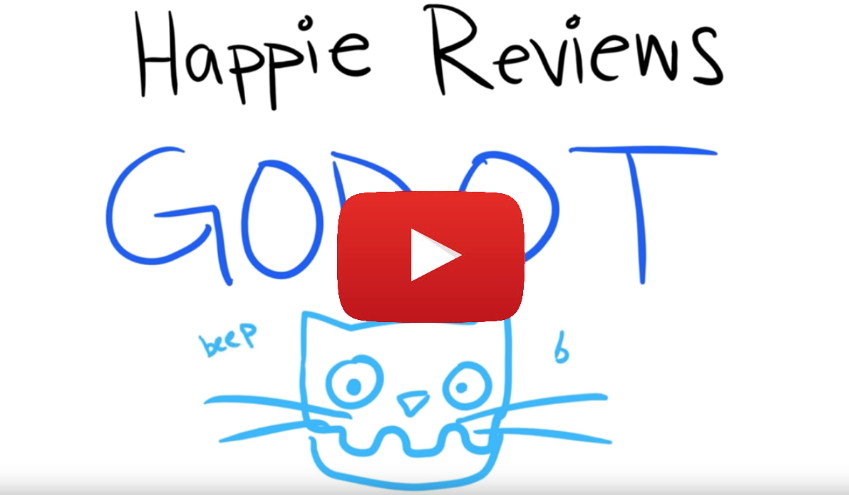 Gadot Gaming Platform Review. Courtesy: TheHappieCat
Godot has a community that's constantly fixing bugs and developing new features. An active community means answers to even your most specific Godot-related questions. It also links out to its other Internet HUBS, including Reddit forums, Facebook groups, steam community, the Godot forums, and more.
Strengths: Easy to Use, Intuitive Interface
Pricing: Free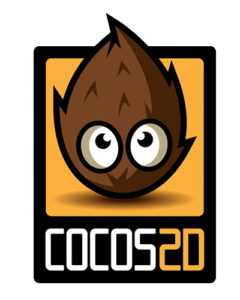 Cocos2d
All versions of Cocos2d work using the basic primitive known as a sprite. A sprite can be thought of as a simple 2D image, but can also be a container for other sprites. Sprites are arranged together to form a scene, like a game level or a menu. Sprites are then code-manipulated as per events, actions, or animations. 
Cocos2d-x supports iOS, Android, Tizen, Windows, Linux, and MacOS with API languages that include C++, Lua, and Javascript.
Strengths: Easy to Use, Intuitive Interface
Weaknesses: Limited Capabilities, 2D Only, Not The Best Option for Big Studios
Pricing: Free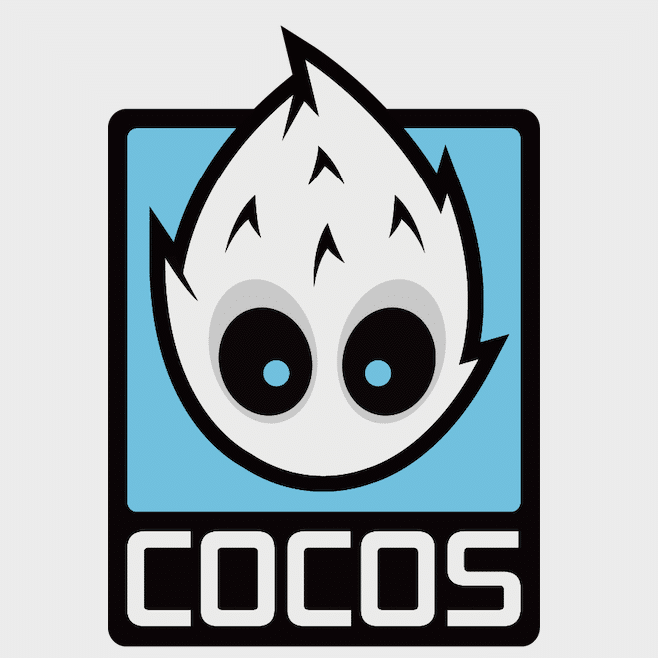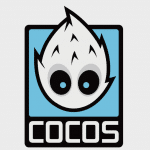 Cocos Creator
Released in 2016 by the makers of Cocos 2D, Creator is focused on content. It works for both 2D and 3D game development, and features full production workflow tools along with real time debugging, support for larger projects, and animation editing.
Cocos Creator supports development on iOS, Android, Windows, Mac, Web, and several other mini-game platforms.
Strengths: Easy-to-use IDE, real-time and easy debugging , works with 3rd party platforms
Weaknesses: could include more features
Price: free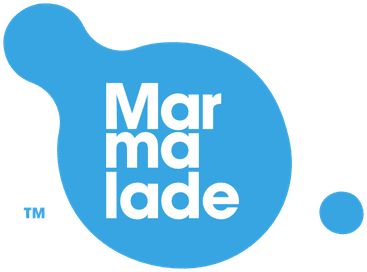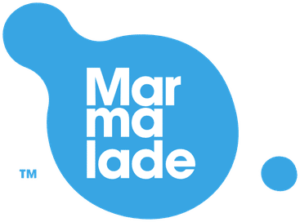 Marmalade SDK
As a cross-platform game engine and development platform, Marmalade SDK enables developers to create games and apps for multiple platforms — including Windows and Mac.
Marmalade SDK allows developers to use their preferred programming language, including C++, Lua, and HTML5, to build their games and apps.
Strengths: Flexibility with programming language, community support, user-friendly interface
Pricing: $600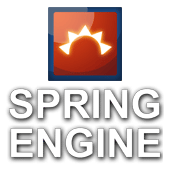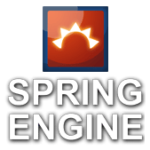 Spring Engine
Spring Engine is a free, open-source engine and real-time strategy (RTS) game dev platform. Supported in Windows, Linux, and macOS, it's used to create not only RTS games but also games in multiple other genres.
Spring Engine is designed to provide a powerful and easy-to-use platform with a large community of users on hand to offer support and resources for game-building.
Strengths: Lua scripting, modular architecture, advanced graphics
Pricing: Free
Game Dev Nightmares Revealed
Missed deadlines, DDoS attacks on launch day, unpredictable global events… Hear more about some of the craziest launch stories from indie and AAA devs alike in our expert panel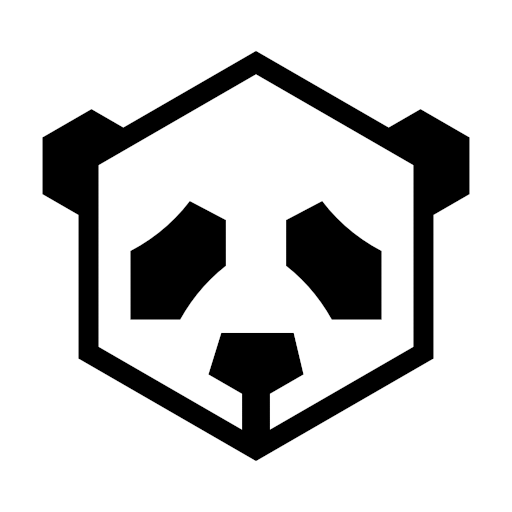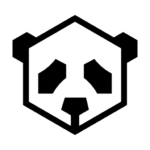 Panda 3D
Both a game engine and a 3D graphics engine, Panda 3D is an open-source platform that's primarily used to create simulations, visualizations, and gameplay.
This game engine was designed to be lightweight and simple to use. It has a large community of active developers who can contribute to ongoing projects, as well as providing support and resources when needed.
Strengths: Physics simulation, advanced graphics, easy-to-use API
Pricing: Free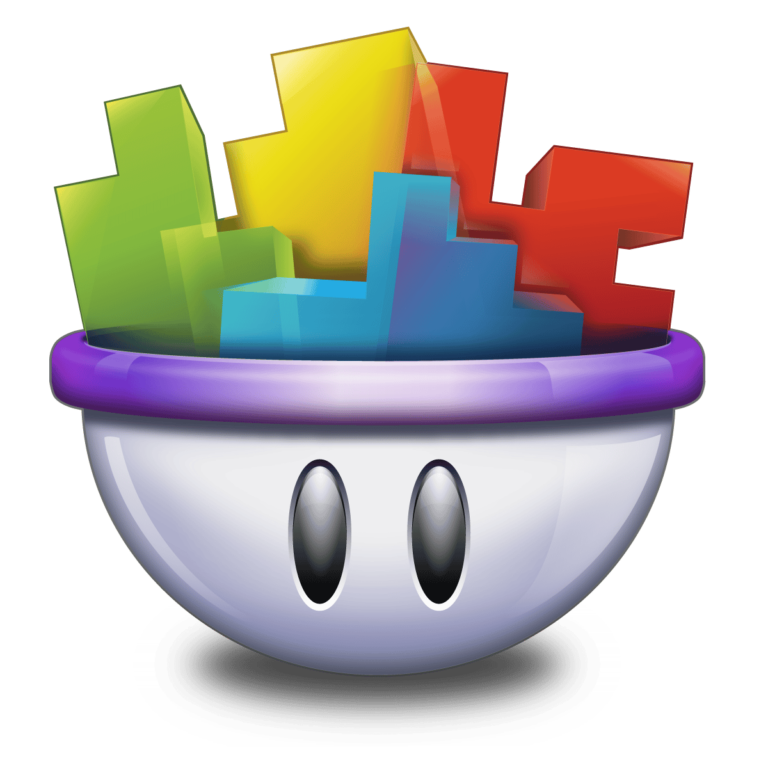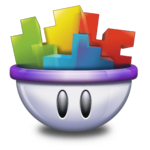 GameSalad
GameSalad provides a drag-and-drop interface alongside a visual programming language for creating both games and interactive experiences.
Designed for non-technical users, GameSalad is best suited to individuals and smaller teams who are after an easy-to-use platform that supports the creation of games in the HTML5 programming language.
Strengths: Visual programming, asset management, cross-platform support
Pricing: $149 per year for an individual PRO account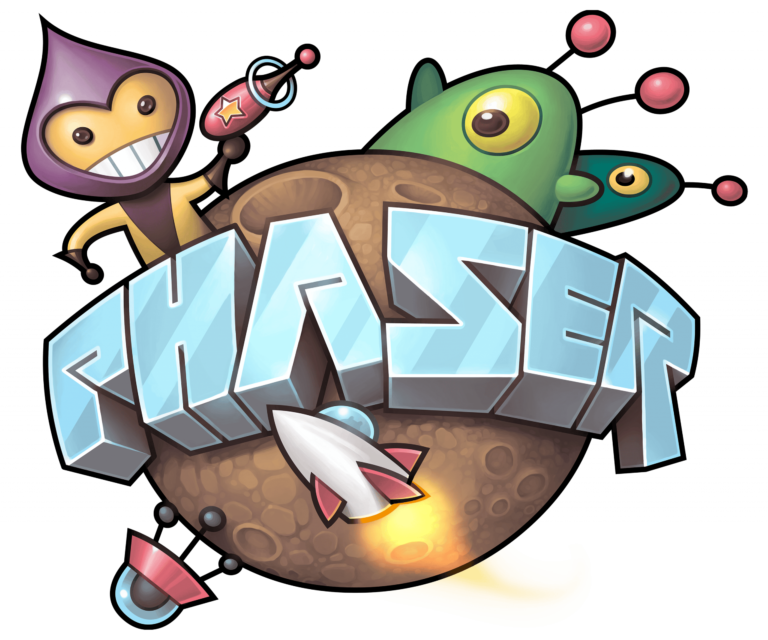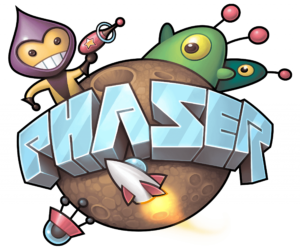 Phaser
Another open-source platform, Phaser is a HTML5 game dev framework designed for creating 2D games and interactive experiences.
Thanks to its ease of use, it's the typical choice for game devs who are at the beginning of their game creation journey. But its versatility makes it a great choice for seasoned pros, too.
Strengths: Both mobile and desktop friendly, advanced 2D graphics, built-in physics engine
Pricing: Free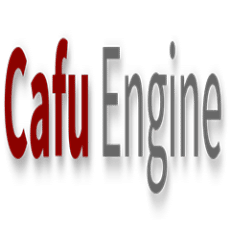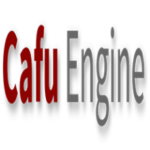 Cafu Engine
Cafu Engine is another open-source game engine that's ideal for creating 3D games and interactive experiences. Because it's written in C++, it's compatible with Windows, Linux, and macOS.
Cafu Engine is a comprehensive platform for 3D game development, suitable for both novices and expert devs. It's flexible, with easy customization to meet the specific needs of a wide range of projects.
Strengths: Gameplay scripting, level design, physics simulation
Pricing: Free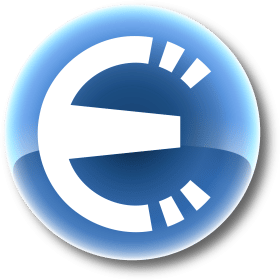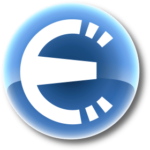 Enigma
Enigma is a free, open-source 2D game engine that was designed for the creation of puzzle and platformer games.
Enigma is well suited to devs looking to create games with a heavy focus on logic and level design. The engine is designed to be simple and straightforward, making it accessible to both experienced game developers and those just starting out.
Strengths: Game logic scripting, 2D graphics, level design
Pricing: Free
The best game engines for mobile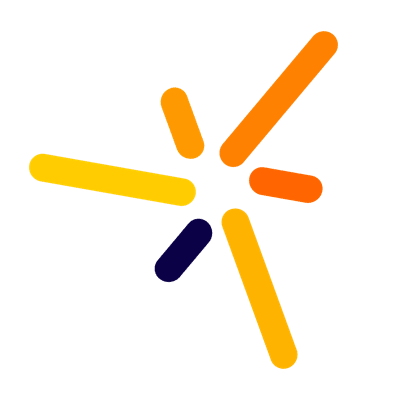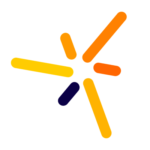 Solar2D
Solar2D is a game development platform and game engine for building 2D games on mobile, desktop, and web platforms. It provides a large suite of different tools for multiple features, including graphics, audio, physics, and networking.
Strengths: High performance, cross-platform compatibility, Lua scripting
Pricing: Free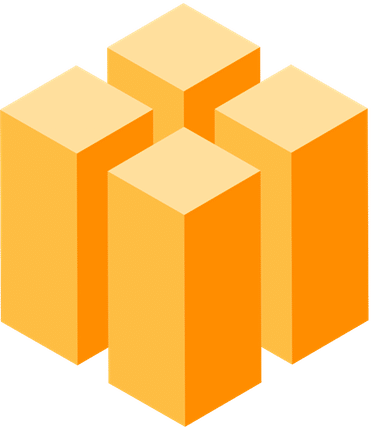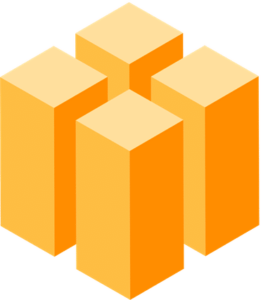 BuildBox
BuildBox allows users to create 2D games without coding. Designed for beginners, users can drag and drop different game objects, animations, and scenes to create games. It also includes features such as level creation, character customization, physics engine, and an asset library.
Strengths: Zero coding required, cross-platform exporting, tutorial support
Pricing: Free, Plus $89.99, Pro $224.99, Ultimate Bundle $599.99 per year
Construct 3
Construct 3 allows users to create 2D games without the need for any coding, making game development much easier and accessible to beginners. The platform features cross-platform support, with export options for Windows and HTML5.
Strengths: Regular platform updates and improvements, real-time preview features, collaboration tools
Pricing: Personal licenses start at $94.99 per year


Clickteam Fusion 2.5
Clickteam Fusion 2.5 is 3D computer graphics software that can be used for creating visual effects, animations, and compositing. The platform is easy to use, with tutorials on how to create games in as little as five minutes.
Strengths: Real-time rendering, integrated motion graphics, intuitive interface
Pricing: $99.99 one-off purchase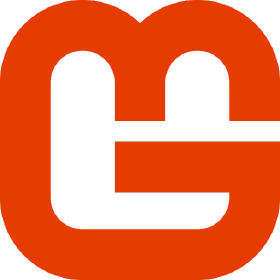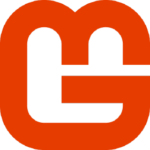 MonoGame
MonoGame is a game development framework that allows developers to create games for multiple platforms using C#. It provides a unified API for accessing graphics and audio, making it far easier for developers to create games that work across mobile, desktop, and web without having to rewrite any code.
Strengths: Open source, XNA compatibility, multi-platform compatibility
Pricing: Free
Haxe
Haxe is a multiple-platform game engine that's used for creating games using the Haxe programming language. It's designed to be a high-performance game dev framework that's supported by both a big community of Haxe devs and a wide range of libraries.
Strengths: Multi-platform compatibility, open source, integration with Haxe libraries
Pricing: Free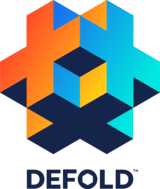 Defold
Defold is a 2D game engine developed by the creators of Candy Crush, King. It's designed to make 2D game development easier than ever, and compatible with many platforms, including mobile, desktop, and web. 
Strengths: High performance, easy integration with other tools, easy to use
Pricing: Free
Top Game Engines 2022 Comparison Table
| | | | | | | |
| --- | --- | --- | --- | --- | --- | --- |
| | Installation & Ownership | 2D/3D | Ease of Use | Integration & Compatibility | VR Support | Customer Support |
| Unreal Engine | *** | Both | *** | ****** | Yes | *** |
| Amazon Lumberyard | *** | 3D Only | ***** | *** | Yes | *** |
| CryENGINE | *** | Both | *** | ****** | Yes | *** |
| Unity | *** | Both | *** | ***** | Yes | *** |
| GameMaker: Studio | ***** | 2D Only | ***** | *** | No | *** |
| Godot | ***** | Both | ***** | *** | No | ***** |
| Cocos2d | ***** | 2D Only | ***** | *** | No | *** |
| Cocos Creator | **** | Both | **** | **** | No | *** |
| Marmalade SDK | **** | Both | **** | **** | No | **** |
| Spring Engine | *** | 3D Only | **** | *** | No | *** |
| Panda 3D | *** | 3D Only | **** | **** | No | *** |
| GameSalad | **** | 2D Only | **** | **** | No | **** |
| Phaser | **** | 2D Only | **** | **** | No | *** |
| Cafu Engine | **** | 3D Only | *** | *** | No | *** |
| Enigma | **** | 3D Only | **** | **** | No | *** |
| Solar 2D | *** | 2D Only | ***** | ***** | No | **** |
| BuildBox | *** | 2D Only | **** | **** | No | **** |
| Construct 3 | *** | 2D Only | ***** | *** | No | *** |
| Clickteam Fusion 2.5 | **** | Both | **** | *** | No | *** |
| MonoGame | **** | Both | *** | **** | No | *** |
| Haxe | **** | 2D Only | **** | **** | No | **** |
| Defold | *** | Both | **** | **** | No | **** |
Accelerate your UE5 Builds with Incredibuild
Find the right plan for you (and your team) to accelerate your UE5 builds and create amazing games, faster!
Can you accelerate your game engine?
It's great to have a gaming engine to organize your development tasks. However, this is not the only requirement in today's demanding market. Studios work under tight deadlines, with most releases coming in the summer and before the holiday season. Luckily, there are game development cycle accelerators on the market.

In other words, not having an accelerated gaming engine often leads to bottlenecks around peak times, stress on IT managers, and a slow time to market.
Acceleration solutions can work with leading gaming engines to boost their performance by harnessing all free computing power in your company's network. This power can provide developers, artist machines, and build servers with additional compute power, effectively turning them into virtual supercomputers.
Furthermore, coverage can be extended to support a wide range of custom tools and third-party solutions, something that significantly reduces IT overhead.
Related:
The most common benefits of using an accelerated gaming engine include:
Speeding up of process execution and diminished wait times for any concurrent, time-consuming execution which requires a CPU (code and shader compiling, testing, rendering, data conversion, continuous integration, continuous delivery, and other processes).
Not only do visualization tools add transparency and insights into your project structure, but they also help in tracking historical executions, detecting errors/bugs, bottlenecks, and locating dependencies in real-time.
When the aforementioned processes are running faster, achieving better graphic quality becomes possible. With faster and smoother iterations, the artist can try different variations and experiment more, instead of settling for mediocre quality outputs that don't do well in the market.
All stakeholders get to see the benefits in real-time. Less waiting time makes everyone more productive and creative, allowing them to focus on innovation instead of waiting for development tasks to finish.
Scaling up with cloud-hosted virtual machines when more processing power is needed. Implementation is instantaneous and requires no source code changes, additional hardware, or infrastructure changes. This is very helpful during peak times or while adding new features.
In a nutshell, having a top-of-the-line gaming engine is just the first step towards delivering feature-packed games. You need to accelerate in order to innovate.
How to choose the right game engine
Since there are so many options to choose from, it's crucial that you have a good idea of the kinds of features you're after before making a choice.
Firstly, you should consider whether you're looking for a proprietary or open-source platform — both of which have pros and cons.
Proprietary game engines give you access to the professional tools, technical support, and secure codebases that you may not get with an open-source engine.
On the other hand, if you're seeking an option that you can tweak to your specific needs, open-source platforms offer both the cost-effectiveness and the customization that proprietary engines don't.
You might also want to consider your own level of dev experience and whether or not you'll need a lot of (or a little) support during your game builds. Some engines come with a large community of devs who are happy to help, while others are designed with the expert in mind.
Think about how the gaming engines actually work. Do you require a visual editor, so you can see what you're doing? Is it compatible with your preferred programming language? And, crucially, is the game going to work on your intended platforms?
Unfortunately, those are questions you'll have to answer on your own. But you should now be armed with the information you need to make an informed decision. Happy devving!
Frequently Asked Questions:
What Is The Best Game Engine In 2023?
Although there are many game engines out there, one of the best game engines out there is Unreal Engine – a multi-platform engine designed for all business sizes to transform ideas into visual content. Check out our list of the best game engines in 2022 to explore our top 7.
Which Is The Best 2D Game Engine?
Most game engines have 2D capabitilies, only Amazon Lumberyard is 3D only. The most popular 2D game engines (that also have 3D abilities) are unity and unreal. Read the full review above to find out which one is best for you.
Which Is The Best 3D Game Engine?
Most game engines have 3D capabitilies, only GameMaker: Studio and Cocos2d does 2D only. The most popular 3D game engines (that also have 2D abilities) are unity and unreal. Read the full review above to find out which one is best for you.
What Are The Best Free Game Engines?
Most game engines are free. Some free game engines do have membership prices that give you full access to the game engine. Our favorite, completely free game engines are Godot, Cocos2d, Unreal and Amazon Lumberyard.