What is Google Stadia?
Google Stadia (formally Project Stream), announced at GDC, is a cloud-based gaming platform developed by Google. It is all about streaming games to gamers, allowing them to play games on a variety of devices. It basically runs games on Google's servers and streams them on the user's device (laptop or smartphone). All the user needs is a good internet connection (recommended 10 megabits per second) and a Controller. For developers, developing for Google Stadia means they create cross-platform, cross-device (often multi-player) games. Additionally, developers have access to the  A.I.-powered Style Transfer ML feature that supports environmental design.
History of Google Stadia
Previously known as Project Stream in 2018 (in closed beta), Google Stadia was announced at GDC 2019, and launched on November 19 with 3rd party games such as Assassin's Creed Odyssey and Destiny 2, followed by the low-cost version launch in April 2020. On February 2021 Google announced it is shutting down Stadia Games and Entertainment to focus on Google Stadia technology.
How does it work?
Google stadia renders games in remote servers and streams them to the user device. Instead of a physical copy of the game, users are streaming the game (like Netflix). This has many benefits: no need to download, play on multiple devices, start playing on one device and continue on another, to name a few.
Google Stadia advantages
Large device availability
Flexible with controllers you can use
High streaming quality (4K)
Integrated with YouTube
A simple interface
Google Stadia alternatives
Google Stadia alternatives are both traditional players (Sony, Microsoft and Nintendo) that represent various consoles and PCs and cloud streaming players such as Xbox Cloud Gaming (formally xCloud), Nvidia's GeForce and Amazon Luna.
Google Stadia and Incredibuild
Incredibuild has a tight integration with Google Stadia to support out-of-the-box acceleration of Google Stadia builds. All you have to do is build your Stadia solution from the Incredibuild menu in Visual Studio or use the Incredibuild Command Line Interface. To learn how Red Kite reduced its build times by 73% (from 225 min to 60 min) with Incredibuild, while porting to Google Stadia, click here.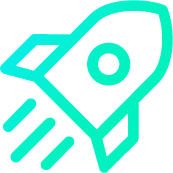 Bottom line
One of the leaders of the cloud gaming technology with a large device availability.
Get Free License
More Gaming SDKs/consoles
Xbox

PlayStation

Nintendo (Switch)

Nvidia CodeWorks