Wind River Diab
Wind River Diab Compiler is used to compile source code for safety-critical apps needed to meet the necessary safety standards. It is one of the most reliable safety-certified compilers in the market.
Use Wind River Diab with Incredibuild
What is Wind River Diab Compiler?
Wind River Diab Compiler is used to compile source code for safety-critical apps needed to meet the necessary safety standards. It is one of the most reliable safety-certified compilers in the market.
For over three decades, Diab Compiler is a tested and trusted technology used in many safety applications and various mission-critical industries. The industrial, automotive, aerospace, and medical have benefitted immensely from Diab compiler. Examples of these are Diab Compiler instances for ISO 26262/ASIL-D and IEC 61508–certified.
The unique optimization technology of Diab Compiler creates high-quality and fast object code in the least possible footprint.
Try it now
History of Wind River Diab
Wind River Systems was established in 1981 in Alameda. It was created through a partnership between Dave Wilner and Jerry Fiddler. In 1983, Wind River launched VxWorks which is a top real-time OS for embedded devices.
The company has evolved over the years and has immensely contributed to the avionics and space industry before Intel acquired it in 2009. Intel divested its division of Wind River in 2018, and TPG Capital later acquired it.
The company's products are the Wind River Linux operating system, a real-time OS called VxWorks, and the Eclipse-based Wind River Workbench IDE.
Wind River bought Diab Compiler of AB Dataindustrier, which was part of Integrated Systems Incorporated's acquisition. It was initially designed by Tomas Evensen, the former CTO of Wind River, and it is now offered as part of the VxWorks platforms of Wind River.
It can also be licensed individually for non-VxWorks users. The compiler supports ARM, PowerPC, SH, MIPS, TriCore, Intel, ColdFire, and more architectures. The latest version of Wind River Diab compiler is version 7.0.2
How does it work?
Diab Compiler helps tech teams enhance app performance, decrease memory footprint, and create standards-compliant and high-quality object code for embedded systems.
Wind River Diab is a vital tool in environments where adherence to safety protocols is compulsory. There is much pressure to pack features and performance into devices with small memories and consume less power in the embedded market.
Diab Compiler provides many optimization options like profile-driven, processor-specific, global, local, and whole-program optimization to fine-tune software for better performance, lesser footprint, or both to meet these demands.
You can customize the compiler options or the standard global options settings to get the best results for an application code. The performance gains will allow you to make devices that require lower-power processors and use less memory.  This will significantly reduce the hardware costs of projects.
How to install Wind River Diab Compiler?
To download Wind River diab compiler, you have to fill out the Wind River Diab Compiler Evaluation form. Once you fill the form, you'll get an email with detailed instructions on how to download the evaluation.
After the evaluation period expires, you need to get a valid license to use the plug-in in S32DS.
Ensure you install Windriver Diab tools on your machine.
The plug-in is found with the Diab compiler, and it can be found here:
"<WindRiver home folder>\compilers\eclipse_cdt"
Run S32 Design Studio. From the menu, click on Help > Install New Software > Add button. Input the local location in the above folder.
Tick Diab Compiler Support for Eclipse C/C++ IDE, then click "Next."
Read and accept the "I Accept the terms of the license agreement." Next, accept to install the unsigned content.
After successfully installing the plug-in, restart S32DS.
For your workspace, set the path to the Diab compiler – S32DS_DIAB_PATH environment variable – Window > Preferences > C/C++ > Build > Build Variables (Show System Variables).
Note that if you switch the workspace, this path has to be entered again. Now you can make a new project with Wind River Diab toolchain.
Wind River Diab advantages
Powerful optimization engine with a fast code and a small footprint.
The best industry standards: Dinkumware libraries, Edison Design Group front end, ISO 26262/ASIL-D TCL3 and IEC 61508 and ANSI/ISO C and C++ conformance
Has support for top processor architectures
Tested with several test cases, together with industry-standard test suites.
LLVM (Low-level virtual machine) based technology integrated with Diab's interface.
Wind River Diab features
Diab Compiler supports several host types like Windows 10 32 bit and 64 bit, Windows 8.1 32 bit and 64 bit, Windows 7 32 and 64 bit. It also supports Linux host types like Red Hat Linux 6.7 32 bit and 64 bit, Red Hat Linux 7.2 32 and 64 bit.
Also, Diab compiler can be accelerated by using IncrediBuild to create and build other tools solutions. There are several GNU compiler collections, general compilers, and Make and build tools which can be accelerated by IncrediBuild for Make and Other Build Tools solution.
Some of the build tool engines are mingw32-make, devenv, bjam, python while Wind River Diab compiler is part of the general compiler for incredibuild.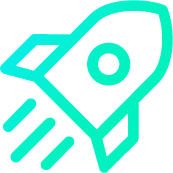 Bottom line
Wind River is unarguably the market leader when it comes to device software optimization. With Diab compiler, companies can create and run software better, faster, more reliably, and at lower costs. Wind River Diab Compiler supports several embedded architectures, and it also offers processor-specific optimizations all of them. Thanks to the various choices the compiler provides, it allows continuity if you choose to migrate to another architecture. The compiler also supports specific processor cores together with its instruction set.
Get Free License