"You have to be in the right place at the right time". This saying is definitely valid when it comes to picking the right conference or event to attend in 2020. With so many choices out there today, you have to make sure that you are choosing the one/s that can justify the required costs, time, and resources. We have harnessed our extensive experience to shortlist the Top-20 Game Industry Events of 2020 and help you make the right strategic business decision. Let's get started!

PAX Events
PAX South, 17-19 January, San Antonio, TX
PAX East,27 Feb – 1 March, Boston, MA
PAX Dev, 27-28 August, Seattle, WA
PAX West, 30 August – 2 September, Seattle, WA
Pricing: PAX Three Day Badge – 95 USD
Ideal For: Publishers, Devs, Gamers, Marketers
In 2004, the folks at Penny Arcade started PAX as a small 4500-person event to celebrate the culture and community around gaming of all genres and platforms. Today, this has become a cross-US event series that celebrates the long way gaming has come, with a healthy dose of best-practices and tech tips.
Why PAX?
PAX Dev – A unique event taking place two days before PAX West, where developers can freely discuss their problems and look for new solutions.
Diversity – These unique events will allow you to feel the pulse of both AAA and Indie games, while interacting with their developers and designers.
Social Engagement – The goal of going to events is making connections and mingling. This will be made possible with a wide range of activities.
Composing with Adaptive Style Gradients to Support Gameplay – This audio-focused session will be conducted by Zach Abramson.
Pocket Gamer Connects
Website: https://www.pgconnects.com/london/
Dates and location: 20-21 January, London, United Kingdom
Pricing: Indie Developer Ticket – 292 USD, Dev/Publisher Ticket – 767 USD, Non-Dev/Publisher Ticket – 1020 USD
Ideal For: Publishers, Devs, BizDev, Marketers
The PG Connects event series has grown to become the biggest and most influential mobile games conference in the United Kingdom. Besides the usual focus on mobile tracks, the upcoming 2020 event will cover PC, console, and XR in Big Screen Gaming and blockchain in Blockchain Gamer Live.
Why Pocket Gamer Connects?
The 2020 event will feature lectures from Debbie Bestwick from Team17, James Dean from ESL, and Ana Luca from King.
The Developer Toolkit: Game Performance – This will be co-presented by Joy Marianiwucz from Facebook and Burak Vardal from Rollic.
White Nights
Website: https://wnconf.com/en
Dates and location: 23-24 January, Amsterdam, Netherlands
Pricing: Game Dev/Publisher Pass – Starting from 390 USD, Non Game Dev/Publisher Pass – Starting from 670 USD
Ideal For: Publishers, Devs, BizDev, Marketers
The White Nights Conference is a leading B2B event for the game industry in Europe. It gathers key companies from European countries, Russia & CIS, Asia, and the US, with over 4,500 attendees per year. The main reason to attend the White Nights events is an opportunity to meet decision-makers face-to-face.
You can have direct communication with any conference attendee with the help of the White Nights Business Assistant, their proprietary matchmaking system.
Why White Nights?
The 2020 edition will feature lectures from  Maxim Babichev from Playrix, Neo Liu from Xiaomi, and Julien Wera from Paradox Interactive.
Networking Parties – There will be a welcome pre-party on the day preceding the event and an all night party after the first day.
Defining the MVP – A lecture about the gaming development life cycle by Tatiana Kondratyeva, Executive Producer at Etermax.
10 Deadly Traps to Avoid When Creating Games with Learning Elements – A lecture about EdTech Gaming by Tsahi Liberman, Simpool.io.
Interactive Futures
Website: https://interactive-futures.com/
Dates and location: 31 Jan – 2 Feb, Leamington, United Kingdom
Pricing: For More Details – Click Here
Ideal For: Indie Gamers, Publishers, BizDev
Bringing together the UK's game community, game enthusiasts, the next generation of designers, and creative powerhouses, this event will feature an Indie Investment Forum, highlight key issues facing the industry, shine a light on career opportunities, and provide a chance to try out the best games.
Interactive Features also provides a showcase to games created in Leamington, home to industry leaders – Playground Games, Codemasters, and SEGA.
Why Interactive Futures?
Silicon Spa – This event revolves around one of the biggest gaming industry hubs in the world. It's a great strategic place to be in.
Gaming Professionals – While the focus of this event is more on sharing information, there will be many developers and designers to meet.
Yorkshire Games Festival
Website: https://www.scienceandmediamuseum.org.uk/whats-on/yorkshire-games-festival
Dates and location: 5-9 February, Bradford, United Kingdom
Pricing: Game Talks Entry Pass – 45 USD (Per Day)
Ideal For: Devs, Gaming Professionals
This is a five-day event celebrating games culture, design and production, with special guests, workshops, and a fun-packed weekend for gamers. The main attraction for devs and professionals is Game Talks, a unique series of talks, master classes, and lectures featuring high-profile industry guests.
Why Yorkshire Games Festival?
Developer Networking – This will take place in a speed dating format. Swap business cards and start engaging as per your agenda.
Career Surgeries – Young (and old) gaming professionals can interact with the speakers and experts to get themselves on track.
DICE Summit
Website: https://www.dicesummit.org/
Dates and location: 11-13 February, Las Vegas, USA
Pricing: All-Access Pass – Starting from 3250 USD
Ideal For: Publishers, Devs, BizDev, Marketers
The Design, Innovate, Communicate, Entertain Summit is an exclusive high-level conference, gathering the brightest and most creative minds dedicated to exploring approaches to the creative process and artistic expression as they uniquely apply to the development of interactive entertainment.
D.I.C.E. is also home to the industry's premier annual awards show, the D.I.C.E. Awards. It promotes and acknowledges exceptional accomplishments.
Why DICE Summit?
Roundtable Leaders – Jamie Cheng, Klei Entertainment Co., Nick Clifford, Director of Marketing at Phoenix Labs, and David Edery, CEO at Spry Fox.
Workshops – Panels and discussions engaging with an audience of approximately 50 people to explore new ideas and concepts.
Game Developers Conference (GDC)
Website: https://www.gdconf.com/
Dates and location: 16-20 March, San Francisco, CA, USA
Pricing: All Access Pass – 1999 USD, Core Pass – 1049 USD, Summits Pass – 949 USD, Expo Pass Only – 199 USD
Ideal For: Publishers, Devs, BizDev, Marketers, HR
GDC brings over 20,000 attendees together at the Moscone Convention Center in San Francisco. Attendees include devs, producers, designers, audio experts, and decision-makers. The event will also feature one of the creators of the iconic Q*bert, who will give you the inside story on the making of the arcade classic.
Why GDC?
Summits – This year's summits will revolve around topics such as online game tech, advanced graphics, visual effects, esports, and more.
Core Concepts Sessions – These will revolve around design, programming, audio, visual arts and even productions and team management.
Machine Learning Summit – This emerging and blossoming topic will be covered by the experts Yingfeng Chen and Li Xiao from Netease Inc..
Expo – The GDC expo is regarded by many as one of the most comprehensive "B2B playgrounds" one can find. Be there or be square.
Meet Us! – This is one super subjective reason, but it's a super important one (from our perspective). We are exhibiting and we'd love to meet you! Please drop by our booth or schedule a meeting via the link below.
Game Connection America
Website: https://www.game-connection.com/
Dates and location:16-20 March, San Francisco, CA, USA
Pricing: Business Pass (Max 3 Employees) – 2000 USD, For Business and Exhibiting Fees – Click Here
Ideal For: Publishers, Devs, BizDev, Marketers, HR
Game Connection America (GCA) brings together a wide range of devs, publishers, distributors, and service providers from the global gaming industry. The survey results from GCAs last Game Connection event shows that attendees reported an average ROI of $300,000 from their participation in the event/s.
Why Game Connection America?
Average ROI of 300K USD – As per the event website, this event always brings in the biggest influencers and decision-makers in the industry.
Over 1500 Participants – This mega-event will have lectures, round-tables, and more to allow you absorb the latest developments and innovations.
DCG Dubai
Website: https://dgcgames.com/
Dates and location: 1-2 April, Dubai, UAE
Pricing: Dev Pass – 330 USD, Gaming Pro Pass – 500 USD, Basic Visitor Pass – 164 USD, Exhibit Info – Click Here
Ideal For: Publishers, Devs, BizDev, Marketers, HR
The Middle-East North African (MENA) mobile gaming market is expected to grow into a $2.3 billion industry by 2022. DCG brings together attendees from around the world to exchange ideas and shape the future of the industry over two days of discovery, inspiration, and networking in the heart of Dubai.
Why DCG Dubai?
The 2020 edition will feature Mortiz Maurer, CEO at GRID, Phil Aram, CGO at Evil Geniuses, and Tomislav Mihailov, Team Manager at Rogue.
Development and Design – Meet the top gaming development professionals to learn about new techniques and methods.
Cloud Gaming Forum – Meet with cloud developers and influencers to learn about how the gaming industry will look in a few years.
Content Licensing – This aspect of game development can be easily addressed at DCG with dozens of providers and vendors in attendance.
Quo Vadis
Website: https://qvconf.com/
Dates and location: 20-21 April, Berlin, Germany
Pricing: Development and Business Pass – Starting 218 USD
Ideal For: Devs, Designers, Artists, BizDev
Quo Vadis is a core B2B event that consists of keynotes, talks, roundtables and workshops focusing on individually tailored tracks for business developers, game developers, and other related personas. It's one of Europe's hot spots for gaming professionals: Decision makers, creative minds and gaming pioneers.
Why Quo Vadis?
The 2020 event will feature Mark Aldrup, CTO at Headup Games and Cornelia Geppert, Creative Director at Jo-Mei Games.
MeetToMatch – This unique full service matchmaking event will help you push your agenda with the right personas.
Development Lectures – Hear from experienced designers and professionals about the latest trends, with an emphasis on audio design.
Cloud Gaming – With 5G becoming the norm in more and more countries, the industry is starting to gravitate towards cloud gaming. Hear how.
Nordic Game Jam
Website: https://www.nordicgamejam.com
Dates and location: 16-19 April , Copenhagen, Denmark
Pricing: Conference Ticket – 60 USD, Exclusive Ticket – 180 USD
Ideal For:  AAA Pros, Devs, Designers, Artists
Running for over a decade, the Nordic Game Jam is the place to be if you want to mingle with the best game developers and professionals. This AAA-heavy happening includes two full days of talks, lectures, and workshops with leading industry experts and influencers from around the globe.
This event has a dedicated day for developers, with information about the newest tools and the best game design practices that are being used today.
Why Nordic Game Jam?
Meet the Brightest Minds – This completely vegetarian event is one of the hottest cooking pots of talent in the world of game development.
Development Inspiration – The game jam sessions basically mean that professionals have to make a game within 48 hours. Yes, coffee is free!
FMX
Website: https://fmx.de/home/
Dates and location: 5-8 May, Stuttgart, Germany
Pricing: Professional Conference Pass Starting at 447 USD, Combo Ticket with ITFS 2020 Access Starting at 480 USD.
Ideal For: Devs, Designers, Artists, BizDev, HR
FMX is a globally influential conference dedicated to the art, technology and business of animation, visual effects, games and immersive media industries. The conference program features top-class and world-renowned speakers who give presentations and workshops to hundreds of participants.
Why FMX?
The 2020 edition will feature Sergio Pablos, Director at SP Animation Studios and Regina Pessoa, Animation Director at Ciclope Films.
Access to Innovation – Watch real-time demos of cutting-edge tools, technologies, and business models.
LA Games Conference
Website: https://lagamesconference.com
Dates and location: 5 May, Los Angeles, CA, USA
Pricing: TBA. Contact [email protected]
Ideal For: Publishers, BizDev
The biggest decision-makers in the gaming industry meetup annually at Digital Media Wire's conference to catch up on the latest developments. This high-energy environment is focused on networking, knowledge exchange, setting up high-level meetings, striking deals, and establishing collaborations.
Why LA Games Conference?
The 2020 speaker list is still cooking. Aaron Loeb President of FoxNext Games and Bill Wang, CEO at Giant Games presented in 2019.
Power Networking – Get access to two tracks with fireside chats, roundtables, panels, and business development presentations.
DevGAMM
Website: https://devgamm.com/
Dates and locations: 14-15 May, Moscow, Russia. 6-7 August, Kiev, Ukraine. 19-20 November, Minsk, Belarus.
Pricing: TBA
Ideal For: Devs, Artists, BizDev, Gamers
Russia and its neighboring countries are known to be home to some of the world's most talented Gaming developers and artists. DevGAMM is taking things to the next level with three different conferences in Russia, Ukraine, and Belarus. But don't get it wrong. This is genuinely a global event that is generating buzz.
All three events will be packed with information and networking opportunities, with developers, artists, executives, and salesmen in attendance.
Why DevGAMM?
Gain access to passionate gaming pros from Russia, Ukraine, and Belarus. Meet the best publishers and their business executives.
Game Dating – This unique format allows you one-on-one time with personas that you wish to communicate with.
Game Access Conference
Website: https://game-access.com/conference/
Dates and location: 15-16 May, Brno, Czech Republic
Pricing: Standard Pass Starting at 142 USD, Premium Access Pass Starting at 197 USD, Expo Prices TBA Soon
Ideal For: Publishers, Devs, Artists, BizDev
Game Access brings together thousands of people every year, who are all connected by their boundless creativity and passion for making games. Together they celebrate their work and learn from the industry's heroes and influencers, while looking forward towards the new challenges that lie ahead.
Why Game Access Conference?
The 2020 speaker list is still cooking. David Brevik, President of Graybeard Games and Cristian Chihaia, Art Director at Ubisoft presented in 2019.
Roundtables – Two experts and eight empty chairs. This gives you an unique opportunity to interact, mingle, and make connections.
Digital Dragons
Website: http://digitaldragons.pl/
Dates and location: 18-19 May, Krakow, Poland
Pricing: TBA
Ideal For: Indie Devs, Artists, BizDev, HR
The DD conference will have over 75 lectures, workshops and panel discussions held by the leading industry professionals specializing in game development and best-practices. This event also has a Business Networking Zone, where marketers and decision makers can set up private 30-minute meetings.
Why Digital Dragons?
Indie Showcase – A unique opportunity to present your Indie games to a selected audience of industry peers, veterans, and experts
HR Opportunities – This event promotes local Polish talent and allows them to showcase their capabilities. You get instant access to them.
Nordic Game
Website: https://conf.nordicgame.com/
Dates and location: 27-29 May, Malmo, Sweden
Pricing: Entrance Pass Starting at 660 USD, Developer Showcase Table Starting at 335 USD (excl. VAT)
Ideal For: Publishers, BizDev, Devs, HR
Nordic Game is gathering over 2,000 gaming industry professionals in Malmö annually. It is the best meeting place for devs and publishers from Denmark, Finland, Iceland, Norway, and Sweden. If you have an interesting and innovative product, you can sign up as a Developer Showcase partner to gain traction.
Why Nordic Game?
Developer Showcase – Get first-hand access to the latest games and earn the chance to interact with their developers and artists.
Main Program Speakers – These 45-minute sessions will be extremely tech-heavy and will also involve Q&A after they conclude.
Fast Track Sessions – While these lectures won't involve "rockstars", you will get first-hand access to gaming professions and their insights.
Career Day – Meet and mingle with GR executives from all around the world and establish meaningful business connections.
Game Quality Forum Global
Website: https://www.iqpc.com/events-gamequalityglobal
Dates and location: 23-25 June, Amsterdam, Netherlands
Pricing: Professional Pass Starting from 1082 USD (Silver Package), Vendor Pass Starting from 3652 USD (Silver Package)
Ideal For: Publishers, Devs, BizDev, Marketers
This global gaming event is probably the most development-focused of the lot, where the best technical-knowhow and coding techniques are showcased. All eyes will be on gaming quality this time, with topics such as code quality, quality assurance, and localization taking center stage.
Why Game Quality Forum Global?
Top Speakers – David King, Tech Director at Electronic Arts and Michelle Mangio, Director of Product Quality at Amazon led the way in 2019!
Technical Lectures – Learn about the latest best practices in the world of Quality Assurance and advances in development automation.
Devcom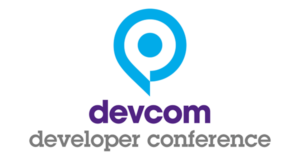 Website: https://www.devcom.global/
Dates and location: 22-24 August, Cologne, Germany
Pricing: Conference Pass – 525 USD, Business Pass – 985 USD, All Access B2B Pass – 1350 USD, Sponsorship – Click Here
Ideal For: Devs, Publishers, BizDev, Marketers
Devcom not only creates a diverse conference program that is tailored to the actual needs of the global games development community, from beginner to top-tier veterans, but also serves as the perfect platform to easily meet and connect with industry and media representatives.
Why Devcom?
Development Lectures – Get updates on procedural content creation, ray tracing, photogrammetry, scanning, and backend technologies.
Art and Visuals – Get access to lessons on animation, environmental & UI design, particle creation, and content creation from AAA to indie.
Man in a Box: How to be Effective Working Remotely. This technical lecture will be given by Otto Kivling, Lead Programmer at Redhill Games.
Why the Games Industry Should be Afraid of Cloud Gaming? This sponsored lecture will be presented by Blade representatives.
Gamescom
Website: https://www.gamescom.global/
Dates and location: 25-29 August, Cologne, Germany
Pricing: Use the Customizable Stand Cost Calculator
Ideal For: Gamers, Publishers, BizDev, HR
Gamescom connects the industry, players and community like no other event.  With the Matchmaking365 feature, you can expand and strengthen your business network, easily find new business contacts, and celebrate trade fair successes. This event features hundreds of companies of all different sizes.
Why Gamescom?
Enhance your brand performance by showcasing your products in front of Europe's most experienced gamers.
Locate the best talents to enhance your development and marketing operations. And this works the other way round as well!
Tokyo Game Show
Website: https://expo.nikkeibp.co.jp/tgs/2019/exhibition/en/
Dates and location: 24-27 September, Tokyo, Japan
Pricing: Entry Free of 14 USD (Advance Sales) to 18 USD (At the Door), Booth Exhibition Space – Starting from 3800 USD
Ideal For: Indie Devs, Publishers, BizDev, VR/AR Experts
Japan is one of the biggest strongholds of the Gaming industry. More than 200,000 people visited the event in 2019, a number that is expected to grow this year. The venue also has a dedicated B2B zone known as the Business Solution Area, a great way to find, engage, and interact with potential B2B partners.
Why Tokyo Game Show?
International Conference Hall – This dedicated meeting area will serve top BizDev executives to strike new deals and collaborations.
Booths – Around 2000 booths are expected to showcase the latest and greatest games, with a strong focus on Indie offerings.
Game Daily Connect
Website: https://connect.gamedaily.biz/
Dates and location: 10-12 November, Shenzhen, China
Pricing: From 480 USD (Dev Pass) to 1500 USD (Dev Showcase), Sponsorship Options Starting from 2000 USD
Ideal For: Publishers, Devs, Marketers, BizDev, Gamers
East meets West with this annual international game industry show in China. At this exclusive event, executives, thought leaders, publishers, and developers from across the globe converge in a conversational setting designed for sharing ideas and getting deals done. It's as simple as that.
Why Game Daily Connect?
Introduction and Practice of UE4 New Features. This will be presented by Wenlei Li, Senior Developer Support Artist at Epic Games
Art Meets Design: Working Efficiently with Artists. This will be presented by Chris Natsuume, Creative Director and Co-Founder at Boomzap
How to Develop a Game Based on a Top Western Franchise and Succeed. To be presented by Anton Shalaev, Development Director at MY.GAMES
Cloud Gaming in Asia. This lecture will be presented by Monte Singman, VP International Business Development at iDreamsky Technology.
Top 20 Game Industry Events of 2020
Final Thoughts
No matter which game conference you choose to attend in 2020, you will hear from global experts, thought leaders, inspirational innovators, software developers, and motivated peers. Learning about the latest research, practices, and strategies concerning gaming is of paramount importance today.
This list is not exhaustive in any way or form. Feel free to suggest gaming events that we may have missed out on in this article.