Incredibuild recognized as Global Migration Partner winner, one of many AWS Partners around the globe that help customers drive innovation
Las Vegas, NV – November 28, 2022 – Incredibuild is excited to announce it is a recipient of a 2022 Regional and Global AWS Partner Award, recognizing leaders around the globe playing a key role helping customers drive innovation and build solutions on Amazon Web Services (AWS).
Announced during a Partner Awards Gala at AWS re:Invent 2022, the Regional and Global AWS Partner Awards recognize a wide range of AWS Partners, whose business models have embraced specialization, innovation, and cooperation over the past year. Regional and Global AWS Partner Awards recognize partners whose business models continue to evolve and thrive on AWS as they work with customers.
Incredibuild's technology enables customers to migrate heavy workloads initiated by on-premise users and systems onto the cloud while accelerating processing and optimizing cloud costs. Coupled with the AWS API, Incredibuild easily bridges on-prem tools with cloud resources, streamlining the migration process to the AWS cloud. Such seamless integration to the cloud allows Incredibuild's users to leverage the cloud's infinite scalability and better support work from home and remote teams while eliminating 44% of cloud costs.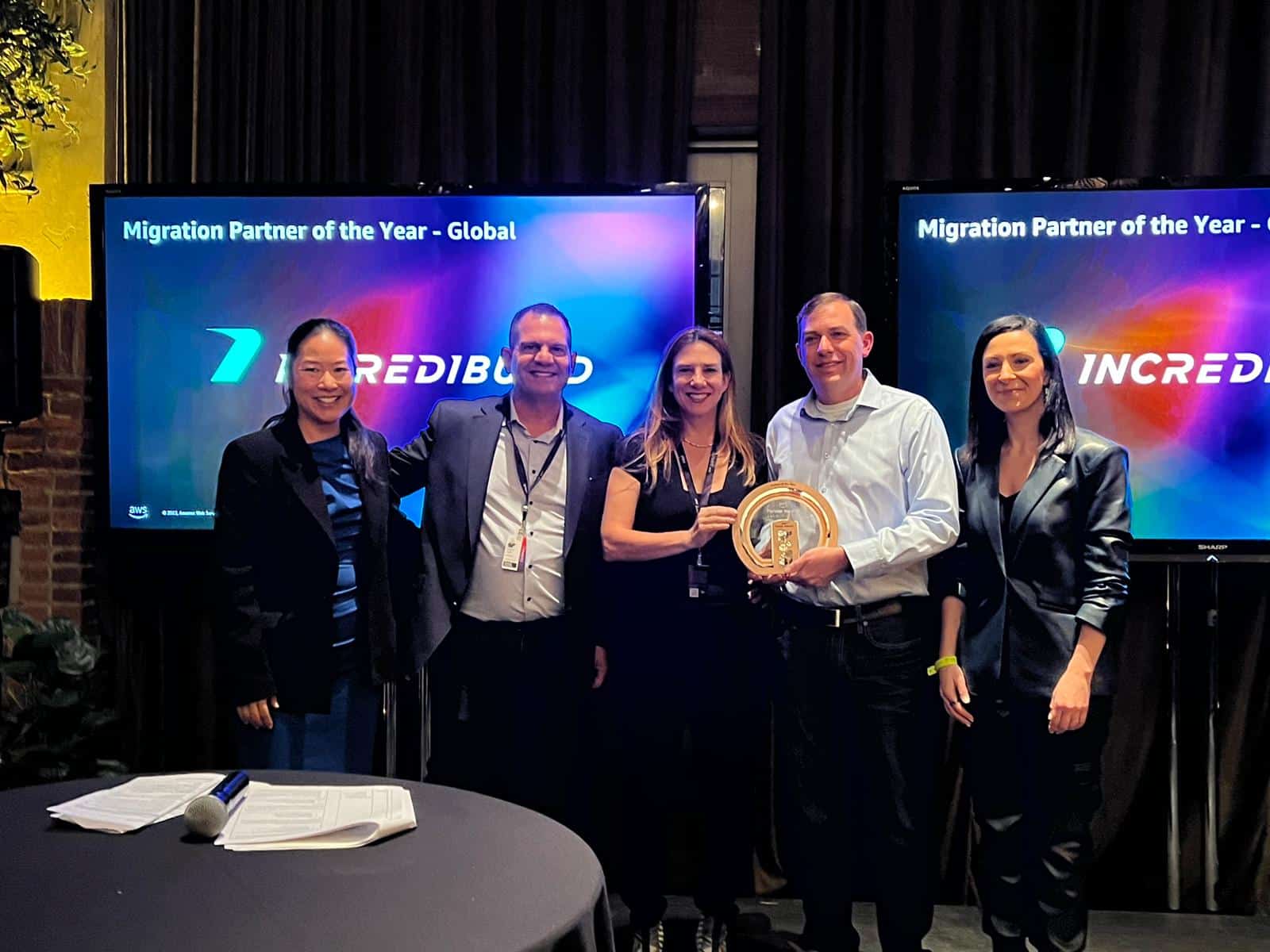 "We are honored to be recognized by AWS for this prestigious award, which highlights our commitment to ensuring that our customers' cloud-based operations are scalable, fast, and cost-optimized," said Tami Mazel Shachar, CEO of Incredibuild. "We look forward to continuing to work with AWS to help our customers migrate their workloads and eliminate the common challenges of long builds, high costs, slow pipelines and high TCO."
"Transacting through AWS Marketplace with the support of AWS workload migration program reduced our total costs, shortened delivery time  and saved our DevOps team from building out the necessary infrastructure. We were able to cut our clean builds time by over 80%. Time spent on our more common non-engine clean builds went down by over 75%," noted Wave VP of Engineering, Bill Mauer.  "Integrated across most platforms, Incredibuild created a huge boost in our iteration speed, which in turn allowed us to create more fun in our concerts."
For the first time, Regional and Global AWS Partner Awards included a self-nomination process across a number of award categories and specialization areas awarded at both the regional and global level where all AWS Partners were invited to participate and submit a nomination.
The AWS Partner Network (APN), is a global program, focused on helping companies build successful AWS-based businesses or solutions by providing business, technical, marketing, and go-to-market support. The APN includes independent software vendors (ISVs) and systems integrators (SIs) around the world, with AWS Partner participation growing significantly during the past 12 months.
"AWS Partners are at the center of unlocking value for global customers, across a wide range of industries," said Ruba Borno, vice president, Worldwide Channels and Alliances at AWS. "We are honored to launch the inaugural Regional and Global AWS Partner Awards, and thank all the nominees and winners for accelerating our customers' cloud transformation journey."
A panel of AWS experts selected the winners based on strict criteria. Incredibuild is excited to announce it has received Global Migration Partner, recognizing a partner who has demonstrated expertise in customer migrations to the AWS cloud, judged based on number, value, and on time delivery of migrations.