Accelerate your career
at Incredibuild
Become a part of the Incredibuild team today and help us build a faster, better future for developers!
Meet Incredibuild
Incredibuild is the technology behind the technology. Development never stops, and we don't either. Our employees never stop growing, innovating, and building amazing things. We have teams in Israel, the US, the UK, Spain, France, Ukraine, Japan, and China, and we're not done expanding. Want to see if you could be the next great Incredibuilder? Let's talk!
Check out our open positions
Our customers get the most out of our service in an environment that's designed to help them build their best tools both on-prem and in the cloud.
Filter by
0 Open positions

Incredibuild fosters an environment where women are empowered, respected, and given equal opportunities to thrive and succeed. We believe in breaking barriers and promoting diversity in all aspects of our business.
Qin Wen
Head of Marketing - APAC

I can really think outside the box and do new things at Incredibuild. The company really appreciates new ideas and I've been able to take on challenges outside of my expected roles.
Tanya Zingher
Marketing Campaign Manager

A software accelerating other people's creativity is the most practical sense of community, and I'm grateful for working with this talented, supportive group, getting real value out to the world.
Ronna Ilan
Legal counsel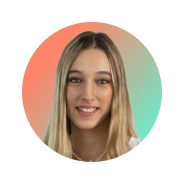 My Incredibuild journey began in October 2020 as a system administrator working across all departments, in a technological company has been an incredible privilege that allows me to learn something new every day!
Lina Kislev
System Admin, IT
What do we believe in?
Innovation
Integrity
Exceeding 
expectations
Solution-obsession
Development 
never stops