Incredibuild for Unreal Engine
Turbocharge game development
10x faster code and shader compilations
3x more daily iterations
Get your free Incredibuild license
Join indie studios and AAA game empires that rely on Incredibuild to deliver better games to market radically faster.
Working on all your platforms
Out-of-the-box ready to turbocharge PC, mobile, VR and console games.
How does it work?
Incredibuild has a seamless integration with Unreal Engine Editor and Visual Studio to turbocharge Unreal Engine code builds (whether directly from Visual Studio or as part of the CI/CD builds) and shader compilations (Unreal Engine Editor).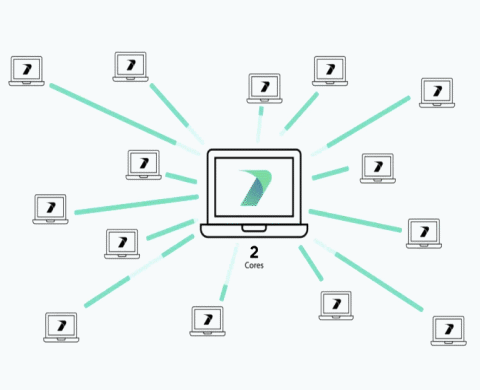 Once you have Incredibuild installed and set up on your host, Unreal Engine will automatically use Incredibuild's Virtualized Distributed Processing™ technology to transform every host into a supercomputer. We put hundreds (and even thousands) of cores to work for you, harvesting idle CPUs across your network and the cloud. This distribution makes things super-fast, and our virtualization ensures that it's seamless too (using your code, your processes, and your tools – without modification).
"We're seeing compilations moving 3 times faster and test execution down from 11 hours to 11 minutes!"

"Working on large and complex projects without Incredibuild is not an option."

"Long build times hinder our productivity and innovation. With Incredibuild, we reduced our build from 17 min to less than 1 min."
Beyond Unreal Engine code and shader compilations
You can use Incredibuild deployment to accelerate many different aspects of your game development:
Incredibuild turbocharges development...
Compilations
Iterations and continuous integration builds
Testing
Unit test, build systems, and CI/CD frameworks
Release automation
Move from daily builds to intra-day builds